Raising lovely rabbits as pets can be a very rewarding experience. A lot of people all over the world today are raising rabbits, and each pet owner has their reason why they choose these cute and smart creatures. For some, raising rabbits can be a daunting task too, especially if they see observe something strange in the health, appearance, and behavior of their rabbits.
It's quite common for rabbit owners to feel worried whenever they feel like their rabbit is sick. After all, nobody wants these cute bunnies to feel sick. One of the most common problems that rabbit owners experience, especially beginners, is watching their rabbits urinate red, orange, and green pee. Urine discoloration can indeed cause alarm. But with research, things should become a lot easier to handle.
Fortunately, this article is written to provide useful information regarding what causes the green pee of your rabbits. Is it normal? Is your rabbit sick? Normally, a rabbits pee can be clear to cloudy. And there are times where its urine color varies from clear to yellow, orange to red, and even green. The article will focus more on why your rabbits have color green urine. We're hoping that you'll learn a lot from this article and that you'll know what to do after observing your rabbit peeing green.
What Causes Green Urine of Rabbits?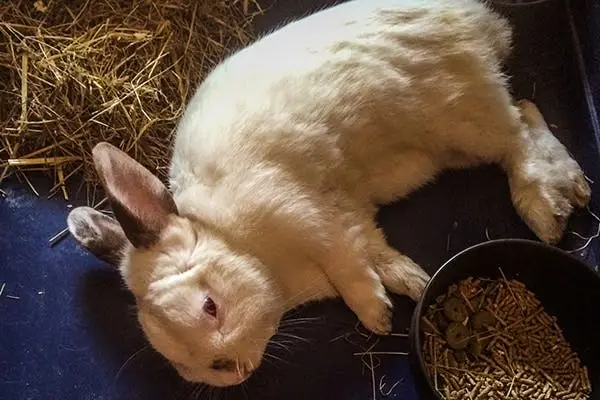 There are several reasons as to the color of their urine is color green. This color change is can be called pigmenturia. One of the reasons why your dear pet has green pee is because of the food that they are eating. Yes, just like human beings, the food that our rabbits eat affects the color of their pee.
For example, if you're feeding your rabbits with carrots, sweet potato, spinach, or any food items that contain high levels of beta carotene, then it's quite normal to observe urine discoloration. Dark leafy vegetables can also affect the color of their urine since these are broken down in their gastrointestinal system. After the food is broken down, it will end form by-products, which is then excreted. The urine then appears to be discolored.
You must remember what kind of food you fed your rabbit. If you notice that their urine is color green, then try to recall if you have fed your rabbits dark green leafy vegetables or any meals that contain high levels of beta carotene. This way, you'll have peace of mind knowing that it's natural for your rabbit to excrete green urine
When to Start Worrying?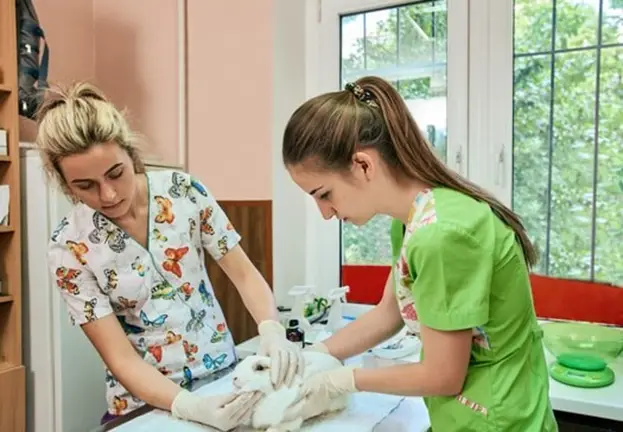 Urine discoloration can also indicate that your rabbit is suffering from a particular disease or sickness. It can be a sign of a UTI or urinary tract infection. There are also instances where it can be an indication that your rabbit has uterine cancer. This is where you observe the mood and behavior of your rabbit. If the rabbit is acting normal and still has that adorable energy, then most probably, the green pee was just caused by food breakdown. However, if the rabbit is feeling in pain, especially during urinating, then it's time for you to send your beloved pet to a reliable veterinarian.
You must contact a veterinarian once you notice that your pet looks in pain whenever he or she is urinating. Also, if you see any large clumps of blood in its urine, then as soon as possible, you have to take your rabbit to the doctor. Also, you need to contact a veterinarian once you notice that your pet's bottom is always wet and you see stain all over the cage or enclosure.
Understanding Rabbit Urine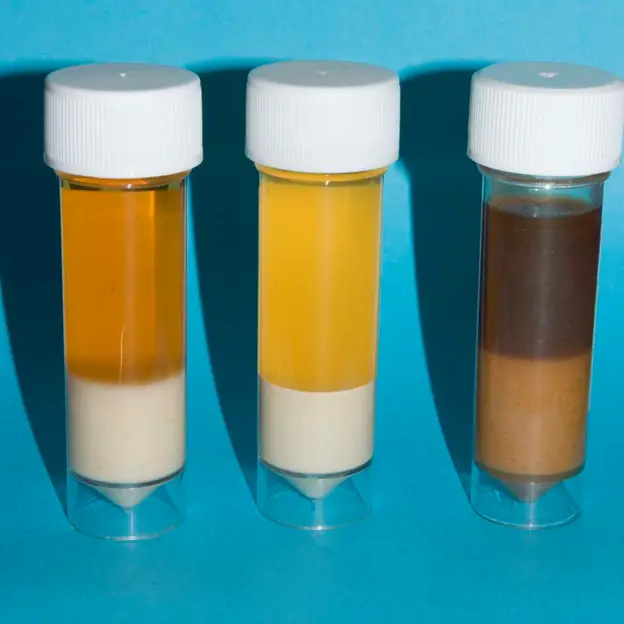 Normally, just like any other herbivores, the urine of a healthy rabbit is alkaline, which has a pH of 8-9 – it's also considered as turbid. Specific gravity varies, and this all depends on the mineral deposits, but it should range between 1.004 and 1.036. The healthy average should be around 1.015. It's also quite typical to see some traces of protein and glucose in the urine. As mentioned earlier, the urine color should range from yellow to orange and brown to red. But then again, this also on the diet and hydration status of your pet. Moreover, medication can also affect the color of urine.
It's vital that you also conduct online research to distinguish different urine discoloration. We're fortunate today since we have the Internet to help us figure out whether or not our pet rabbits are doing healthy. However, you have to be very careful when it comes to absorbing information about the rabbits on the web since not all info or details are reliable. This is why the best solution is still to go to your nearest veterinarian. Make sure that you consult only to the best vet in your area.
How the Veterinarian Can Help
The reason why you wanted to send your pet to the veterinarian is to ensure that it gets proper treatments. What the vet will do is he or she will get a sample of your rabbit's urine and then determine whether or not there's blood in it. It's also possible that the test will reveal that the urine discoloration is just pigment from the food that your rabbit is eating. The professional will run some diagnostics to ensure that the problem is diagnosed properly.
Also, the veterinarian will try to check the behavior of your rabbit. They will check for any discomfort, changes in mood, loss of appetite, and they will also try to figure out whether or not the rabbit is in pain. The veterinarian will also try to conduct some physical examination. This is why you have to be prepared and make sure that you also have resources to pay for the tests and treatment in case the urine discoloration is brought about by disease or sickness.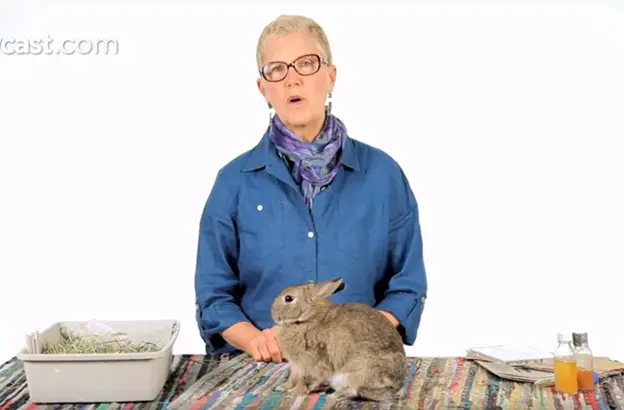 Finding the Best Veterinarian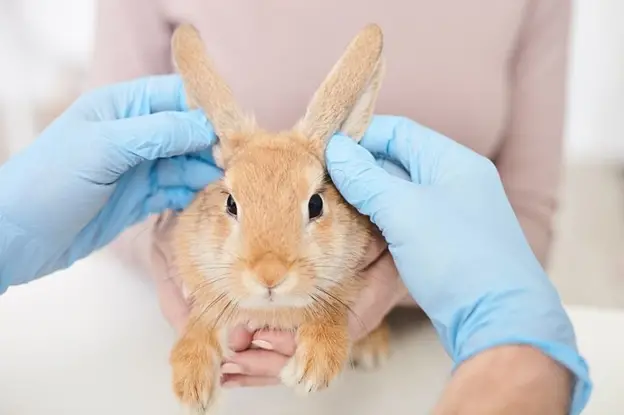 Take note that not all veterinarians that you'll find on the web or in your area are reliable and reputable. There are important things that you need to consider before you entrust the health of your rabbit to a certain professional. You have to make sure that you do some research first and check several factors to ensure that you're sending your pet only to the best and the most reputable veterinarian. Keep in mind that not all veterinarians have equal experience and expertise. Also, not all veterinarians have adequate experience when it comes to checking rabbit urine and treating certain diseases related to urine discoloration. Here are some of the things that you need to consider when looking for a veterinarian who can check your rabbit's urine.
First of all, you have to check the credentials of the vet. The best way for you to do this is by calling them or visiting their clinic. You can also go to their website and find out more about their qualifications, credentials, and background history. Remember to always check the background history of the vet. Make sure as well that they have adequate experience when it comes to providing care and treatment for rabbits. The best veterinarians out there should have at least 3 to 5 years of experience.
After checking the credentials and experience of the vet, the next thing that you need to do is to check their reputation. Always double-check the experience of the vet. The best way for you to do this is by checking their website and reading reviews and testimonials written by fellow rabbit owners. If the professional has received many positive reviews and feedback from their clients, then it means you can trust them. However, if the vet has received too many bad reviews or complaints, then it's time for you to look for other vets.
Don't forget to also talk to the veterinarian first before you entrust them with the health of your beloved pet. Try to find out whether or not the vet is indeed sincere and passionate in treating your rabbit. By doing this, you will also be able to gauge how the vet provides care and treatment to animals. You can also call them or talk with their representative. Ask them if they have experience in taking care of rabbits that have excreted green pee or urine. The animal clinic should be able to provide excellent customer care to everyone.
Final Thoughts
If you notice that your rabbit's urine is color green, the first thing that you need to do is try not to panic but try to recall their previous meals. Try to observe the behavior of your pet as well and check if it's experiencing any pain. Also, don't forget to check whether or not your rabbit has taken medication or any vitamin supplements. Apart from going to the veterinarian to ask for advice, you can also approach fellow rabbit raisers or breeders. There are a lot of online communities today where rabbit owners gather together and share insights about their rabbit's health. Be polite, and don't be afraid to ask questions online.