Selecting a rabbit wire is a crucial step in creating a rabbit cage. Any pet owner would want to ensure that his pet rabbit gets a secured and safe caging formation, inhibiting it from escaping. Further, the wiring of the cage must be safe and simple to install. It is also important that the wire is soft enough so your rabbit won't get hurt by getting cut or injured once its body gets in contact with the wire.
To create a wire rabbit cage, you will have to establish a plan that would exactly guide you through creating your rabbit cage. Once you see the most suitable plan for the cage of your rabbit, it is important that you properly lay out your materials and that includes appropriate rabbit wire from a reputable brand to make sure that you will come up with a durable project.
But how do you equip yourself with the best knowledge about rabbit wires? It is not that you can easily pick any kind of rabbit wires available to compose your rabbit cage. There are some considerations and factors that you need to weigh.
Basic Guidelines in Choosing a Rabbit Wire
To choose a rabbit wire smartly, one has to make sure that the wiring will properly suit the exterior. It is essential to choose wiring that offers sufficient protection and safety for the rabbit cage as it maintains being sufficiently pliable to alter should there be a requirement to cut it.
There are various kinds of rabbit wiring, namely garden wire, metal wire, steel wire, and galvanized wire. Each kind of wire offers some perks and benefits, with some wires giving a much impressive strength and endurance and with some being simpler to install to the exterior part of the cage.
Types of Rabbit Wires

The majority of the rabbit wire is built of steel or mesh wiring. These wires appear to be flexible, simple to attach, and overall harmless for pet rabbits to stay with. Many cages will secure installation of metal wiring, with it either garden type or galvanized steel wiring. Some rabbit cages can also be structured with garden wire. This kind of wire is easily cut, which can be an advantage if you get a cage that has to be altered to suit the size of a rabbit.
The galvanized wire is built from a strong and excellent quality steel and is purposely designed to be in place and stick around the unit. Featuring self-tying characteristics, galvanized wire is the most famous selection for most builders of rabbit cages, and may be seen affordable through garden stores or online sources.
If you want to achieve an ultimately durable caging, you may want to get a steel wiring. Rabbit wires that are made from steel is a great option because it will be durable enough to cater to rabbits inside and inhibit chewing.
The size of the rabbit differs. Rabbit wires commonly come in cloth or in a bundle, letting you section out portions of wire you require to add to the rabbit cage. See to it that you properly and securely structure every section and tie it with binds or wire ties. The crucial factor is to cut the wire for the exterior portion of the cage for it to properly fit into the interiors of the door, guaranteeing as characterized by the wire cage plan you are using.
Best Rabbit Wire Brands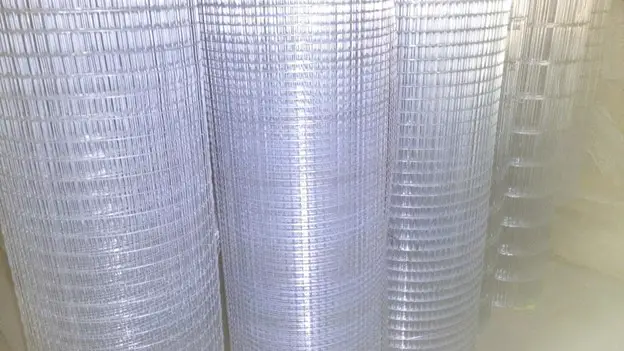 Making a rabbit wired cage or getting a pre-made cage is a guaranteed manner to provide your pet rabbit a sturdy, durable, and safe home. Rabbit wire may be acquired if you are customizing your cage, and then connect to the exterior portion. For most rabbits, wiring is an ideal option because it is secure and chew-proof, guaranteeing that rabbits won't be able to escape.
You will have to encounter numerous rabbit wire brands when checking the market. If you are not so familiar with these brands, you will naturally end up confused and uncertain about which one to get. The task of choosing the best rabbit wire brand can be crucial as it can either offer protection to your pet rabbit or simply lack the characteristics of protecting your pet against the harmful elements that may surround them. With the objective of giving you quick access to the rabbit wire brands you can trust, here are the 5 best rabbit wire brands you can consider buying:
1. YARDGARD Galvanized GB Rabbit Wire
Offering a superior quality galvanized steel, this brand gives welded cross-wiring to secure more strength and even edging. Featuring 16-gauge steel and a mesh in 1 inch, YARDGARD Galvanized GB Rabbit Wire is one of the best rabbit wire brands to be kept securely within the cages.
YARDGARD is a 1 x ½ inch mesh and is recommended for affordable and momentary confinement usages. The goal of this fencing is to give stability and strength. Moreover, this galvanized GB rabbit wire is best for property sketch, cages for non-intrusive animals, and more. Also, this wire is coated with a good-quality galvanized zinc to ensure long-lastingness.
2. Goplus Welded Cage Wire
Goplus Welded Cage Wire has a galvanized surface. It features a hardware cloth that is double zinc coated to augment resistance against rust. It is made from materials that are in excellent quality to boost strength, corrosion resistance, and endurance.
The wire is flexible and light in weight. This makes it easy to roll the wire and cut it through scissors or wire clamp, which you can customize to meet your particular requirement. It has a ½ inch mesh that can efficiently secure the rabbits and prevent them from the possible attacks of predators.
3. RED BRAND Welded Wire
This rabbit wire also serves as general-purpose fencing that provides rigor and strength for various outdoor works. If you have a pet rabbit and you are planning to make a cage to provide it a comfortable and safe shelter, then this wire rabbit can give you the best help. It is long-lasting and weather-resistant.
RED BRAND Welded Wire is an authentic American made. It is an economical option for kennels and chain-link fencing. This wire has a durable welded built which guarantees rigor and strength.
4. Midwest Air Galvanized Welded Wire
Midwest Air Galvanized Welded Wire is another great brand to consider for your rabbit wire. The product is meticulously manufactured to offer strength and durability. This rabbit wire is also safe for your pet as its material is not harsh and does not impose a risk on the health of the rabbit.
Many builders are currently patronizing this brand because of their impressive quality. Users of this rabbit wire are happy and contented with the outputs they got after installing the wire in the exterior of their rabbit cage.
5. Amagabeli Galvanized Welded Wire
This galvanized welded wire is perfect for your pet rabbit. The holes are made at only ¼ inch to secure the rabbit inside the cage. This 1/4-inch opening is really tight to get through. Amagabeli is also built to be galvanized and rust-proof. It features a hardware cloth that is double zinc coated to ensure the utmost resistance against rust and achieve endurance and durability.
There are plenty of rabbit cage builders using this kind of rabbit wire brand. The quality of this rabbit wire brand is promising and guarantees satisfaction to every rabbit owner who opted to build their rabbit cage.
Conclusion
With a little research and planning, you can choose the best rabbit wire available in the market for your rabbit cage. It would be wise if you take some time and review the details that are featured here. You can also search for the pros and cons of these items so you can weigh which is the most acceptable for you. Identify the reasons why you like a certain brand over others and what makes it best among the rest.
These rabbit wire brands featured in this article are known to provide excellent quality. Each of these brands has remarkable strengths. Some may also impose certain drawbacks, which you should be able to determine so you can make a reasonable judgment. Although these brands are favored by many, you may have a particular requirement which demands other brands of rabbit wire.
Many builders of rabbit cages are using these brands, considering its quality and strength. As the owner of a pet rabbit, you should also choose the best for your cute pet. Your utmost concern should be the safety and comfort of your rabbit. Hence, you cannot afford to get an inappropriate rabbit wire brand. You would want to have the feeling of satisfaction when choosing a rabbit wire knowing that it can provide your pet rabbit the kind of service it deserves. The selection of a rabbit wire brand is totally in your hands. That also goes to say that the comfort and safety of your pet rabbit lie in your hands. You should only choose the best!